Saudi men hold placards bearing portraits of Shia cleric Nimr al-Nimr during a protest on 8 January 2016 in Qatif against his execution by Saudi authorities (AFP)
In a rare move, United Nations human rights experts called on Saudi Arabia on Tuesday to end the "repression" of rights activists and release dozens detained since September for peacefully exercising their civil and political rights.
More than 60 prominent clerics, writers, journalists, academics and activists are reported to have been detained in a wave of arrests since September, they said in a joint statement.
There was no immediate reaction from the Saudi government. Riyadh says it does not have political prisoners, but senior officials have said monitoring of activists is needed to maintain social stability.
Read more
"We are witnessing the persecution of human rights defenders for peacefully exercising their rights to freedom of expression, assembly, association and belief, as well as in retaliation for their work," the five independent experts said.
They decried a "worrying pattern of widespread and systematic arbitrary arrests and detention" through the kingdom's use of counter-terrorism and security-related laws.
Prominent Islamist preacher Salman al-Awdah, whom the UN experts described as a "reformist" and an influential religious figure who has urged greater respect for human rights within Sharia law, is among those held, they said.
They also named academic and writer Abdullah al-Maliki, entrepreneur Essam al-Zamel, and Abdulaziz Al Shubaily and Issa bin Hamid al-Hamid of the banned Saudi Civil and Political Rights Association (ACPRA) as detainees.
"Despite being elected as member of the Human Rights Council at the end of 2016, Saudi Arabia has continued its practice of silencing, arbitrarily arresting, detaining and persecuting human rights defenders and critics," the experts said.
The UN investigators have global mandates on arbitrary detention, human rights defenders, the right to freedom of opinion and expression, freedom of religion or belief, and protection of human rights while countering terrorism.
'A dark time for freedom of expression'
Saudi Arabia's stark repression has led to much outcry from rights groups over the years, but strong criticism by the UN of the oil giant is rare.
At the time of the arrest of members of ACPRA in September, Samah Hadid, director of campaigns for Amnesty International in the Middle East said in a statement at that it was a "dark time for freedom of expression in Saudi Arabia"
"Saudi Arabia's embattled human rights community has already suffered heavily at the hands of the authorities, and now with these latest arrests almost all the country's most prominent human rights defenders are now in prison on bogus terrorism-related charges. These peaceful activists should be applauded for their courage in standing up for human rights, not rounded up and locked up," she said.
Two years on from the mass execution of 47 people, which included popular Shia cleric Nimr al-Nimr, rights group Reprieve on Tuesday warned of fresh repression in the kingdom under the new Saudi crown prince, Mohammed bin Salman.
The international community – including Theresa May, who is soon to host the new crown prince – must hold him to his promises of 'reform' by demanding a halt to all executions immediately

– Maya Fao, director of Reprieve
In 2017, 141 people were executed in Saudi Arabia, with 70 percent of the year's executions carried out after Mohammed bin Salman became crown prince in June, according to Reprieve.
Reprieve has also raised concerns about 14 political prisoners – including a juvenile and a disabled man – who face imminent execution on the basis of what they claim were confessions extracted through torture.
Maya Fao, the director of Reprieve, said in a statement that the international community must do more to hold the crown prince to account.
"Two years on from a mass execution that saw political protesters – including children – killed, the government of Saudi Arabia shows no interest in halting a brutal wave of repression.
"Hundreds of people have been executed in the last two years, and now several young protesters face imminent execution on Mohammed bin Salman's watch. The international community – including [British prime minister] Theresa May, who is soon to host the new crown prince – must hold him to his promises of 'reform' by demanding a halt to all executions immediately."
The UN statement did not mention the arrests in November of some 200 princes, ministers and business leaders who were then held in the luxurious Ritz-Carlton hotel in what Riyadh said was a crackdown on corruption, despite allegations that some of those held – including senior royals – had been taken to hospital with injuries stemming from torture.
In November, Human Rights Watch (HRW) said in a statement that the Ritz-Carlton arrests raised due process concerns and called on Saudi authorities to give detainees access to legal advice and an opportunity to contest their detention.
"It's great that Saudi authorities are declaring that they want to take on the scourge of corruption, but the right way to do that is through diligent judicial investigations against actual wrongdoing, not sensationalistic mass arrests to a luxury hotel," said Sarah Leah Whitson, Middle East director at HRW.
[contf] [contfnew]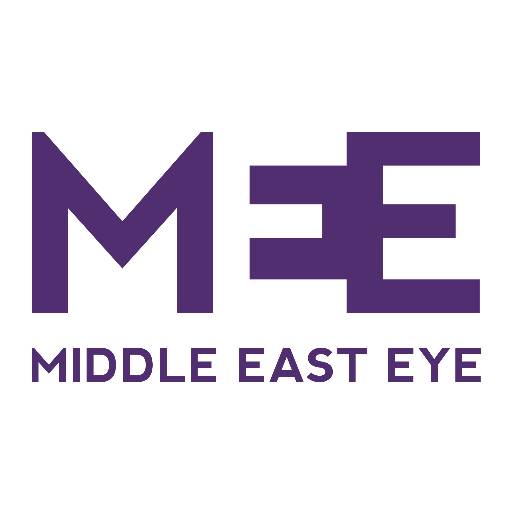 [contfnewc] [contfnewc]