Mohammed Tamimi, who was shot in face by Israeli forces, was unable to remember anything after waking up from four-day coma (MEE/Tessa Fox)
Mohammed Tamimi climbed up a wall in his village of Nabi Saleh, in the West Bank, to check if there were still Israeli soldiers in the area. As soon as his head was above the wall, a soldier about five metres away shot him in the face with a rubber-coated steel bullet.
The bullet entered just next to his nose and lodged in the back of his skull. Mohammed, 15, lost consciousness as soon as he was shot. His face and clothes were covered with blood.
When the Red Crescent ambulance came to rush the boy to hospital, the soldiers stopped the vehicle from leaving.
When they finally let the ambulance pass, soldiers told Mohammed's family members that they weren't allowed to follow their son to hospital. Instead, they had to take an alternative route.
Mohammed was placed into a medically induced coma and underwent two operations to remove the bullet, which was causing severe bleeding in his brain.
Mohammed's mother, Amtethal Tamimi, could barely describe what she felt when she saw him in hospital.
"I thought I was going to lose my son," Amtethal told Middle East Eye. Mohammed was in a coma for four days, and in hospital for 10 days.
It's hard to see your son when he is bleeding so much, but really it was harder for his mother. She thought he would die.

-Nidal, Palestinian father
Since US President Donald Trump's recognition of Jerusalem as capital of Israel on 6 December, scores of Palestinian youths have been critically injured by Israeli misuse of crowd control weapons during protests across the West Bank and Gaza.
Between 5 and 18 December, the United Nations Office for the Coordination of Humanitarian Affairs (UNOCHA) recorded at least 345 cases of Palestinian children hurt by Israeli forces.
More than a third of these injuries were from live ammunition. In a report by Defense for Children International-Palestine (DCIP), six head injuries were documented as the most serious, including two children with permanent eye loss.
When Mohammed came out of his coma in hospital, he was in shock.
"He was so sad and surprised when he saw his face, he couldn't remember anything," his mother said as her youngest son handed out chocolates.
"At the very beginning he didn't recognise anyone but his father. With time, his memory started coming back."
Mohammed's family tried to explain to him what had happened, and he slowly started remembering, recalling climbing up the wall. Amtethal is worried that his memory won't completely return.
"In the hospital he was hallucinating every night. It's been a bit better since he's been home, but last night he started crying and hallucinating again," Amtethal said. "We were all crying, we're afraid for him."
'They wanted to kill him'
Now out of the hospital, Mohammed lays on the couch in his family home in Nabi Saleh, barely able to talk or walk.
The only sentence he could utter was trying to explain that he was in pain.
"We have to hold him to walk," his mother said. "The other side of his body (the opposite to his brain injury) is hard to control."
The doctors told him he had to undergo physiotherapy to try and get movement back on this side. With his left eye still too swollen to open, Mohammed will have another test in a few days to check his eyesight.
If you use these so-called less lethal crowd control weapons in that matter, they certainly become lethal and cause great injury.

-Ivan Karakashian, DCIP
"Even yesterday I was looking for a way to escape the tear gas, because it's dangerous for him," Amtethal said.
"The tear gas was coming into the house, (the Israeli forces) were shooting everywhere. It's not good for his condition," Amtethal added, describing the clashes right outside their home.
For now, Mohammed can't leave the house. The doctors had to remove part of his skull because his brain was so swollen.
"He shouldn't go out in the wind or sun. If anything touched his head it could be really dangerous for him."
It will be another six months before the surgeons may be able to reattach his skull, assuming his brain returns to its normal size.
Mohammed's family says the Israeli soldier was clearly aiming at his face.
Amtethel Tamimi stays by her son's side after he was shot at close range by Israeli forces (MEE/Tessa Fox)
"Obviously they wanted to kill him, (considering) they were shooting from that distance," Amtethal said.
DCIP Advocacy Coordinator Ivan Karakashian highlighted the Israeli open-fire regulations, which specify that soldiers should not fire at children nor at the upper body, especially from close range.
"If you use these so-called less lethal crowd control weapons in that manner, they certainly become lethal and cause great injury," Karakashian told MEE.
DCIP says in its report that child injuries during protests against Trump's announcement show an "alarming" misuse of crowd control weapons, including rubber-coated metal bullets.
Qassem, a 16-year-old boy whose family doesn't want their last name published, spent four days in hospital after his skull was fractured from a rubber-coated steel bullet.
He told MEE that he was at a protest against Trump's Jerusalem declaration near his home in Balata refugee camp when he was shot.
"There was a sniper less than five metres away… I didn't know until he shot me," Qassem said, expressing the short distance with his hands. "It was so painful I thought I had lost my eye."
The teenager went on to say that Israeli forces then came at him with long batons, hitting him, then attempting to arrest him.
"After I was shot, I fell to the ground, but when they tried to grab me I stood up and ran away," Qassem said. "It was painful, but I had to escape. When you see someone who wants to arrest you, you know it could be worse than the injury."
Lack of accountability
Qassem was taken to the hospital by his friends.
His father Nidal said medics were trying to make sure he didn't fall asleep in hospital, worried that he wouldn't wake up.
"It's hard to see your son when he is bleeding so much, but really it was harder for his mother. She thought he was going to die," Nidal said.
Nidal believes that Israeli forces are shooting to kill.
"When the soldiers aim and shoot a person in the head, they know what they're doing," he said.
The biggest concern for DCIP is a lack of accountability for these types of incidents.
The body responsible for investigating violations is within the Israeli military itself: "So it's the military investigating the military for incidents of grave injuries to children. It's not impartial or a transparent investigation," Karakashian said.
Many families feel dissuaded from filing a complaint or taking any action.
"Unfortunately a lot of these investigations end up with findings of no wrongdoing on the part of the Israeli forces," Karakashian said.
Amtethal, Mohammed's mother, is not looking to file a complaint.
"If I tried to do anything they would come and arrest him, so it's better not to," she said. Similarly, Qassem's father, Nidal, doesn't believe justice would be carried out. "(The Israeli system) will just say it was Qassem's fault, because he went to this place and threw stones. It will be his problem."
[contf] [contfnew]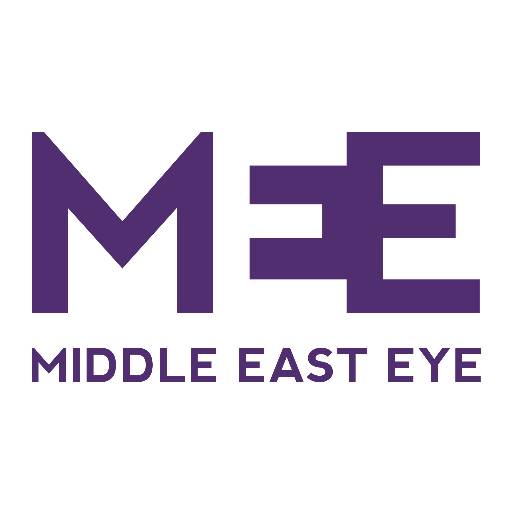 [contfnewc] [contfnewc]
The post 'They wanted to kill him': Israeli rubber-coated bullets target children appeared first on News Wire Now.