The mother of Musaab al-Tamimi, kisses his body at a hospital in Ramallah (Reuters)
DEIR NITHAM, Occupied West Bank – While international attention has focused on the imprisonment of Ahed Tamimi, the Palestinian 16-year-old girl arrested for slapping an Israeli soldier, another branch of the Tamimi family on Thursday buried their own child.
On Wednesday, Musaab al-Tamimi, also 16, was shot in the neck during clashes with Israeli soldiers as they raided the village of Deir Nitham in the central occupied West Bank. He was the first Palestinian to be killed by Israel in 2018.
An Israeli army spokesperson told Middle East Eye that the circumstances of the shooting were under review but said that troops had identified a "rioter armed with a firearm" during a "violent riot" involving "dozens of Palestinians".
But members of Musaab al-Tamimi's family told MEE that he was unarmed and had been shot from distance of a few metres away just as the clashes were starting to fizzle out.
"This is where they shot him, right here," said Usama al-Tamimi, Musaab's 15-year-old brother, pointing to the blood-stained pavement a few metres from the family's home in the middle of the village.
Recalling how he had been standing next to his brother as he fell, Usama said the soldiers had been no more than 10 metres away and had made no effort to arrest the teen prior to shooting him.
"Do you think they would shoot someone who supposedly had a gun, and then leave him lying there with the weapon for us to pick up along with his body? Wouldn't they try to at least take the gun away?" Musaab's father Firas said with a look of bewilderment.
"My son had no gun, he posed no grave threat to them. They came here to kill."
'They were out for blood'
Going back over the events of the morning, Musaab's mother Dena wondered whether her son's choice of clothes offered some clue – "a prophecy" is how she describes it – of what lay in store later that day.
"Usually when Musaab would go to the clashes, he would go in sweats or even his pyjamas," said Dena, her voice soft but steady, a faint smile lingering on her face as she spoke in the mourning tent set up outside the family home.
"But that day, he wore some of his nicer clothes, made up his hair, and really did himself up. It's like he knew he was going to heaven to meet God."
That morning, Firas, Dena, Musaab and his three younger brothers, had eaten breakfast together as the boys were still on their winter break from school.
"Like most days, the occupation forces raided the village for no reason, entering on the main road. The same road where they enter day and night to threaten, arrest, violently suppress, and provoke the people," Firas said.
Musaab's father Firas (L) sits with his three sons Alaa, eight, Abdallah, nine, and Osama, 15, in a mourning tent outside the family home (MEE/Yumna Patel)
After breakfast, a curious Musaab, the eldest of his siblings, got dressed and set out to join the clashes that had broken out between his peers and the Israeli soldiers on the main road just outside his home.
"In the midst of the clashes the soldiers had grabbed a youth from the village, a boy with a mental disability," Firas said.
"So a large group of older community members went to try to free the boy from the soldiers, and during the confrontation, the captain among them looked me straight in the eye and said, 'We have taken this boy, and we will kill another before the day is over,'" Firas said.
Firas lowered his head and let out a soft, disbelieving laugh. "How could I know that 10 minutes later, it would be my son who they would kill?"
Musaab's uncle Yousif cut in. "You must know, that day, they didn't shoot any rubber bullets, or sound bombs, or even tear gas. It was only live ammunition. They were out for blood."
And according to Musaab's father and uncles, and the dozens of relatives and friends crowding around them, it was Musaab's blood that the soldiers, specifically a captain named Faris, were out for.
The boy with the red sweater
One day before Musaab was killed, Israeli soldiers had raided Deir Nitham at 7am and posted a series of threatening flyers around the streets to announce an increased presence of soldiers and warning of a crackdown on local teenagers responsible for stone-throwing.
Despite this, many youths, including Musaab, who was wearing a red sweater, went down to the main road to throw stones at the armoured military jeeps.
Hours later, Captain Faris, along with 25 other soldiers, re-entered the village looking for "the boy with the red sweater", who they had identified in a video that had been taken at the clashes.
"They saw Musaab on the street and grabbed him, and told him to take them to his home," Firas said.
"When they arrived to the house, they took pictures of Musaab and the captain told us, 'We will show you what will happen to him.'"
"Do you think it's a coincidence, that the next day, they shot one fatal bullet into my son's neck?" Firas said.
"Even though he was throwing stones, that's not reason enough to kill him. They could have injured him and arrested him if they really wanted to."
"There are pictures of him sitting there, facing directly at them, just metres away. They took pictures of him the day before, they knew his face. And when they saw him sitting there right in front of them, they took their shot."
"The captain wanted Musaab dead, and his soldiers did it for him," Firas said, his brother Iyad adding that "it was like a game for them."
"Once all the men in the village had left to take Musaab to the hospital, the women saw the soldiers hugging and dancing just outside on the main road, celebrating their kill," Iyad said, "Musaab's mother watched them as they celebrated and danced on top of her son's blood."
'You will wish that you are not a Tamimi'
Firas believes that Musaab has also become the latest Tamini to pay a price for the family's long history of activism against the Israeli occupation.
"The Tamimis in Nabi Saleh are our relatives, through blood and through marriage," Firas said.
"We are twin villages. Our boys go to Nabi Saleh to protest, and their boys come here. We are one family. So what happens to them, happens to us."
Israeli troops maintain a near constant presence in the village of Nabi Saleh, about four kilometres from Deir Nitham, where Ahed Tamimi's family live.
But since US President Donald Trump's recognition of Jerusalem as the capital of Israel in early December, tensions in Nabi Saleh have been higher than usual.
READ MORE ►

Politicians, royals and celebs speak out for Palestinian teen who slapped soldiers
On December 18, 14-year-old Mohammad al-Tamimi was shot in the face with a rubber bullet and placed under a medically induced coma. On the same day, his cousin Ahed was filming kicking and slapping an Israeli soldier in attempts to drive them off of her family's property.
Within one week, Ahed, her 20-year-old cousin Nour and her mother Nariman were all arrested by Israeli forces in relation to the video. Nour on Friday was released on bail.
"Things have always been tough here in Deir Nitham because of the occupation. Musaab was our third martyr over the past two decades, all of them children," said Iyad.
"But ever since Trump's Jerusalem decision, and the arrest of Ahed, things have gotten worse."
According to family members, during a routine raid into Deir Nitham, days after Ahed was arrested, one of the Israeli captains threatened a group of locals, allegedly telling them: "The day will come when you wish you are not a Tamimi."
"When this is all over, they will try to say we provoked the soldiers, that we are terrorists, and that the boys throwing stones are threats to them," Firas said.
"But these are all lies, they are the ones who were so threatened, so embarrassed by what Ahed did to them, that they are taking it out not just on the Tamimi family, but on all the young patriots in Palestine like Ahed and Musaab who stand up to their brutal occupation."
[contf] [contfnew]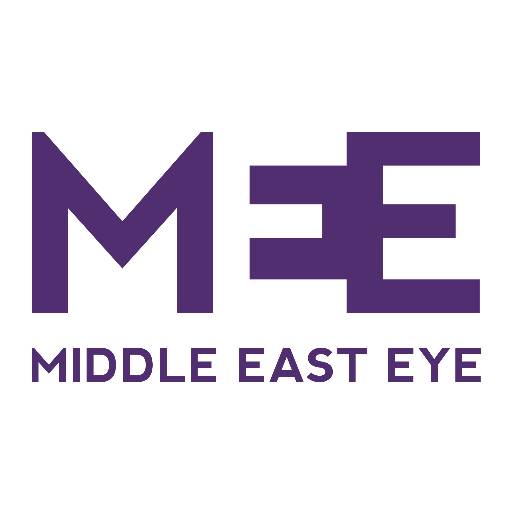 [contfnewc] [contfnewc]