Much of what mattered came out of the blue. But other stories, such as Kenya's troubled election and the decline of iconic wild animals, were easier to anticipate. The coming year will reveal its own surprises, but some of the potential highlights, lowlights, and events worth keeping an eye on are listed below.
Infrastructure projects
Nigeria's transport network is due for a boost with the launch of the Abuja Light Rail network, which President Muhammadu Buhari has declared "98% complete," covering 12 stations over a 28-mile route. The president has also given assurances that the $1.5 billion Lagos to Ibadan segment of the Standard Gauge Railway will be finished in 2018, with a capacity of two million passengers per year. The first phase of the expansion of Ethiopia's Ababa Bole International Airport is expected to be complete this year, part of a $350 million development intended to cement the nation's position as an aviation hub for East Africa. Uganda will open its largest power plant, one of the continent's largest hydropower facilities, in Karuma. Tunisia is pursuing what could become the world's largest solar power plant. Egypt aims to accelerate work on a new capital city outside of Cairo, although there are doubts over whether the $45 billion megaproject can be delivered as planned.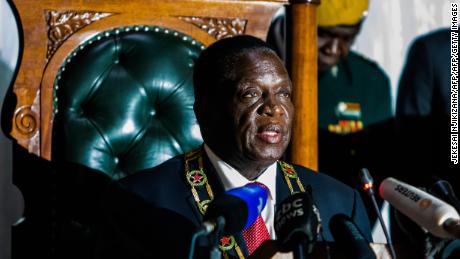 The long reign of Robert Mugabe is finally over and Zimbabwe is to vote for a new president in 2018. Mugabe's successor Emmerson Mnangagwa has signaled his intention to usher in a more democratic era, although analysts have questioned whether opposition parties will be allowed to operate freely. Egyptian President Abdel Fattah al-Sisi could have a smooth path to reelection as his challengers are mired in difficulties. Former Prime Minister Ahmed Shafiq has suggested he is reconsidering his candidacy, after being deported from the UAE shortly after announcing his intention to run. Human rights lawyer Khaled Ali may be forced to withdraw as he faces a prison sentence over an alleged obscene gesture. President of Cameroon Paul Biya is now one of Africa's longest serving leaders after 35 years in power, but the 84-year-old has not revealed whether he intends to stand for another seven-year term. He may face legendary soccer player Samuel Eto'o if he does. Sierra Leone will certainly have a new president as incumbent Ernest Bai Koroma is no longer eligible after two terms in power. Koroma's party has chosen current Foreign Minister Dr. Samura Camara as its candidate, who will run against former military leader Julius Maada Bio.War-torn Mali is also scheduled to go to the polls, although regional elections have been postponed due to security concerns.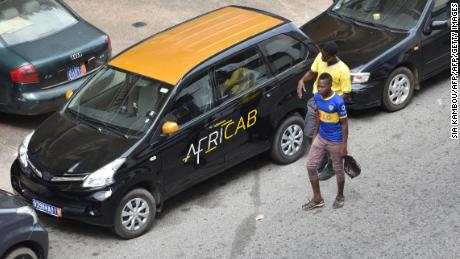 The battle of the taxi apps will be fiercely contested. Global giant Uber has signalled its intentions with a new $20 million base in Cairo, and it is establishing a strong presence across sub-Saharan African markets including South Africa, Nigeria and Kenya. But local rivals such as Little and Africab are using their superior knowledge of African markets to fight back. Governments and businesses will seek to take greater advantage of the "Blue Economy." Thirty eight of 54 African states have a coastline but most are failing to cash in on their marine resources. The African Union (AU)and UN Economic Commission for Africa (UNECA) have outlined plans to turn the tide such as through cultivating fisheries and eco-tourism.The AU is expected to adopt a draft agreement of flagship initiative the Continental Free Trade Area (CFTA), aimed at boosting passage of goods, people and services between borders, spurring growth and development among member states. Liberalization of gambling laws has led to strong growth of the industry in recent years in major economies such as Ghana and Kenya. But governments are now seeking control of this trend, such as through a steep tax on gambling revenue in Kenya.
War and peace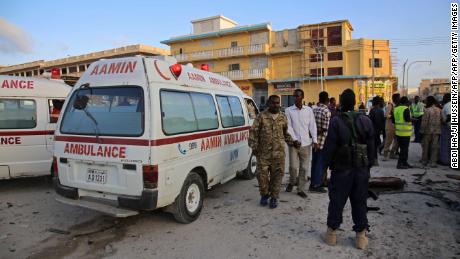 Somalia remains the African country worst affected by conflict violence, according to the Armed Conflict Location and Event Data Project (ACLED), with more than 3,000 deaths in 2017 including a terror attack in Mogadishu that killed more than 300 people. Somalia has not seen sustained peace for several decades now, but there is sufficient confidence in the government's security forces that the African Union Mission in Somalia is being scaled down. The uprising that became a civil war in Libya shows little sign of abating and continues to throw up fresh horrors, such as the slave market revealed by CNN. The UN is pursuing elections to deliver a government with popular legitimacy, while an international conference will be held in March to aid the reconstruction of Benghazi. The conflict in South Sudan has now claimed over 50,000 lives, despite a heavy UN presence in the young country and previous peace agreements between the government and rebels. A new ceasefire deal was signed in December but violations have already been alleged.The 2012 jihadist insurgency in Mali has not yet been defeated by the G5 Sahel, a regional army with support from France. Peace initiatives have stalled and elections have been postponed, suggesting another troubled year in store.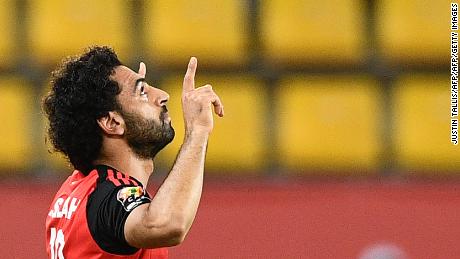 Governments and commodity traders will face sustained pressure from anti-corruption campaigners over the revelations in last year's Paradise Papers, with the likelihood of further leaks to come. The seizure of funds from the Obiang family in Equatorial Guinea and the Abacha family in Nigeria offer a template. As the US looks to pare down its foreign aid budget, Turkey could become China's major challenger in Africa. Construction firm Yapi Merkezi has been awarded a $1.9 billion contract to deliver a high-spec railway in Tanzania, the company's second major contract in the country in 2017, and Turkish President Recep Tayyip Erdogan has been working hard to drum up new business on the continent. Cameroon and the DR Congo are among the African governments to shut down internet access in 2017, a common response to unrest. But this approach will come under growing pressure, as connectivity becomes a public expectation and economies become more reliant on the web. One NGO found that shutdowns have cost African governments $237 million since 2015. In a World Cup year, Senegal are the highest-ranked African team to qualify but a lot can change between now and July. Much is expected from a resurgent Nigeria, while Egyptian hopes are high for their first World Cup since 1990, driven by Liverpool star Mohamed Salah.
Original Article
[contf] [contfnew]
[contfnewc] [contfnewc]