A member of the Kurdish People's Protection Units (YPG) in Raqqa's eastern al-Sinaa district in June 2017 (AFP)
Lawyers representing Western nationals detained in Kurdish-held areas of Syria on suspicion of fighting for the Islamic State (IS) group have expressed concern that their clients will not be treated fairly if they are left to face trial in local courts.
Farid Malik, a solicitor at ITN Solicitors, which is representing individuals in the region, told Middle East Eye that the law firm had "significant doubts" that those held in territory controlled by the Kurdish Democratic Union Party (PYD) could receive a trial which conforms to international human rights standards.
"The criminal justice situation in Kurdish-held areas of Syria is opaque and it is doubtful the infrastructure exists to ensure procedural fairness, such as access to proper legal representation," said Malik.
"Moreover, the manner in which the local authorities have detained suspects falls far below the standard required by international law."
The comments come after the French government said on Thursday that it did not intend to repatriate French citizens being held in the region and suggested that they should stand trial locally.
France refuses to repatriate Brittany's notorious female Isis jihadist Emilie Konig https://t.co/DSgBAaPgDO via @TheLocalFrance

— Matthew Fraser (@frasermatthew) January 4, 2018
This week, Emilie Konig, a 33-year-old Muslim convert and policeman's daughter from Brittany who became a notorious recruiter, was the latest in a string of European women to plead publicly to be repatriated to France.
But French government spokesman Benjamin Griveaux indicated on Thursday that there were no plans to bring her home.
If "there are legal institutions capable of guaranteeing a fair trial assuring their right to a defence", women arrested in northern Syria should be "judged there", Griveaux told RMC radio.
"Whatever crime may have been committed – even the most despicable – French citizens abroad must have a guaranteed right to a defence," he added. "We must have confirmation of that."
Konig, who features on UN and US blacklists of dangerous militants, was arrested in early December and is being held in a camp belonging to pro-Kurdish forces with her three young children, along with several other French women.
In October, around 20 families wrote to President Emmanuel Macron urging him to bring their daughters home to face the courts in France, warning they could face torture or death if left in Syria or Iraq.
Some 30 French militants, both men and women, are thought to currently be in the custody of Kurdish and Iraqi forces.
A representative of the PYD in France told the AFP news agency that authorities in their territory were ready to either take the women to court or send them home with their children.
The PYD was backed by the US and its anti-IS coalition allies as part of the Syrian Democratic Forces which last year seized a swathe of area in north and northeastern Syria from IS's control, including IS's former Raqqa stronghold.
"With France, an allied country, we can come to an agreement that works out well, bearing in mind that the priority is that these terrorists are held accountable for their crimes," Khaled Issa said.
Britain sticks to case-by-case approach
France's policy will be a point of departure from the case-by-case approach to returnees that it has hitherto followed. An estimated 1,910 French citizens travelled to join IS, of which 320 were women and 179 were children.
Right-wing politicians have come out firmly against repatriation, saying such women chose to betray their country and should be left to their fate. The country has also suffered a spate of attacks carried out in the name of IS in the last few years, including a November 2015 attack that left 130 dead.
But the British government told MEE it did not intend to follow the French approach and reaffirmed its commitment to dealing with suspected fighters on a case-by-case basis, and investigating any returnees who made it back to the UK.
About 850 British citizens are estimated to have travelled to Syria. Some have been targeted in drone strikes, while others have been stripped of their citizenship, a counter-terrorism power which was considered in France after the November 2015 IS attacks in Paris but subsequently dropped.
"Everyone who returns from taking part in the conflict in Syria or Iraq must expect to be investigated by the police to determine if they have committed criminal offences, and to ensure that they do not pose a threat to our national security," the British Foreign Office told MEE in a statement.
"Those who have committed criminal offences should expect to be prosecuted for their crimes under the full range of existing counter-terrorism legislation. However, any decision on whether to prosecute will be taken by the police and Crown Prosecution Service on a case-by-case basis.""
A spokesperson for the UK Labour Party told MEE that it supported a continuation of the case-by-case policy "based on upholding the rule of law so that all those who have committed crimes are brought to justice, and that they have a fair trial".
Rory Stewart, minister for international development, said in October that the only way to deal with most British IS fighters would be to kill them, something that has already been carried out by British forces operating in the skies above Syria and Iraq.
A fighter from the People's Protection Units cleans his rifle during a training exercise in June 2017 (AFP)
At least one British national is currently being held by Kurdish authorities in northern Syria.
Jack Letts, dubbed "Jihadi Jack" by UK tabloid press, travelled to Syria in 2014, but was captured by the PYD's military wing, the People's Protection Units (YPG).
Authorities have put him under investigation to assess his supposed links to IS before deciding whether to extradite him.
Sinam Mohamad, a spokesperson for the Democratic Federation of Northern Syria (DFNS), the official name for the PYD-dominated semi-autonomous region of northern Syria, said in a statement in October that their policy towards prisoners of war was "clear and fair".
"The DFNS is not less committed than European countries to treating the fighters from this terror group according to international human rights standards," he said.
Female returnees
Assessing the threat posed by potential female returnees such as Konig from former IS territory has been a key priority of European counter-terrorism officials in recent months.
Most women who joined the group were confined to domestic roles, but some were deployed as fighters. Some women say they were tricked or coerced by their husbands into travelling to Syria, but some have been among the most prolific recruiters for IS, luring young girls to Syria and Iraq where they were expected to marry fighters.
Richard Barrett, former director of global counter-terrorism operations at the UK's MI6 intelligence service, who has written a report on returnees told MEE in October: "Some will be committed members of IS and quite possibly potential terrorists in their own countries while others will not.
"The authorities in the countries they end up in will therefore have to make a careful assessment on a case-by-case basis to assess the risk that each one represents.
"I would hope that security and law enforcement agencies will get better and better at doing this, but it will take time, and mistakes may be made along the way."
Reuters contributed to this report
[contf] [contfnew]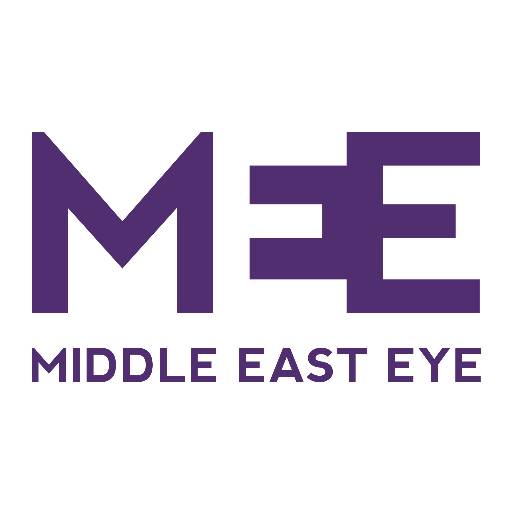 [contfnewc] [contfnewc]