NEW DELHI/ BAGHPAT: A Cheetah helicopter of the Indian Air Force (IAF) on its way to Chandigarh carrying samples for Covid-19 testing from Ladakh had to make an emergency landing on the Eastern Peripheral Expressway in UPs Baghpat due to a technical fault on Thursday.
The chopper had taken off from the Hindon airbase in Ghaziabad in the morning, according to an IAF spokesperson, who added that no one was injured and another helicopter arrived at the scene to rescue both pilots.
The incident though brought into focus a journey that IAF pilots have been making almost every day to the mountainous region of Ladakh, bringing back samples from suspected Covid-19 patients so they can be tested in Delhi or Chandigarh and ferrying medical supplies.
The chopper had taken off from Hindon airbase
The UT does not have labs that can test for Covid-19 – nor RT PCR kits — and road connectivity to Srinagar was closed since Zojila Pass shut due to heavy snow for four months. While the road opened on April 12, the arduous journey still takes over 14 hours.
"Samples have a short shelf life in which they need to be tested. A road journey to Srinagar, 500 km away, can take over 14 hours. So we cant take risk of sending samples to hospitals in Srinagar or Jammu," Leh district magistrate Sachin Vaishya told TOI.
The samples are being examined in Delhi's National Centre for Disease Control (NCDC) or PGIMER in Chandigarh. Until April 16, 917 samples from Kargil and Leh have been transported by the IAF.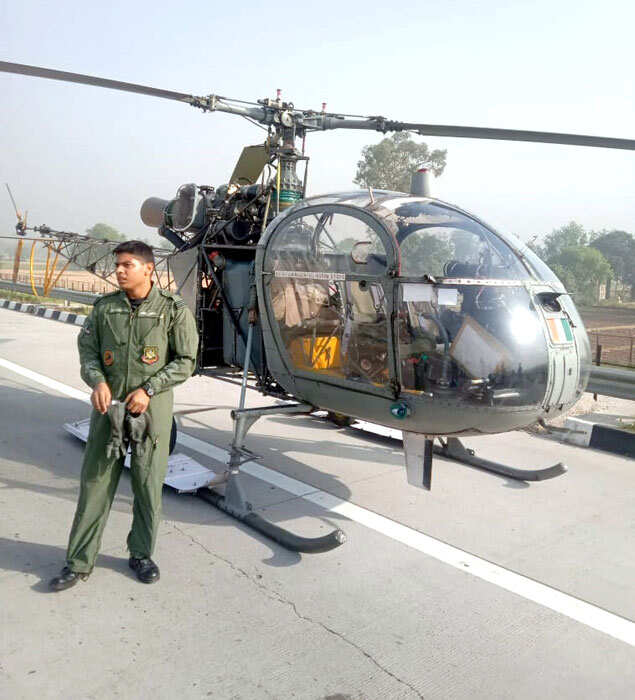 The chopper carrying samples made an emergency landing in Baghpat
IAF has deployed four aircraft — IL 76, AN 32, C-17 Globemaster and Dornier — along with choppers to bring samples from two hospitals in Ladakh where suspected patients are being quarantined. At present, 18 positive cases have been recorded there.
An IAF official said heavy fuel consumption of these aircraft — about 9,000 kg per hour — means sorties between Ladakh and Delhi cost Rs 11-15 lakh a day.
"The flights carry samples as well as medical supplies. On average, the load Read More – Source
[contf]
[contfnew]

[contfnewc]
[contfnewc]